Typewriter Key 3 Charm Necklace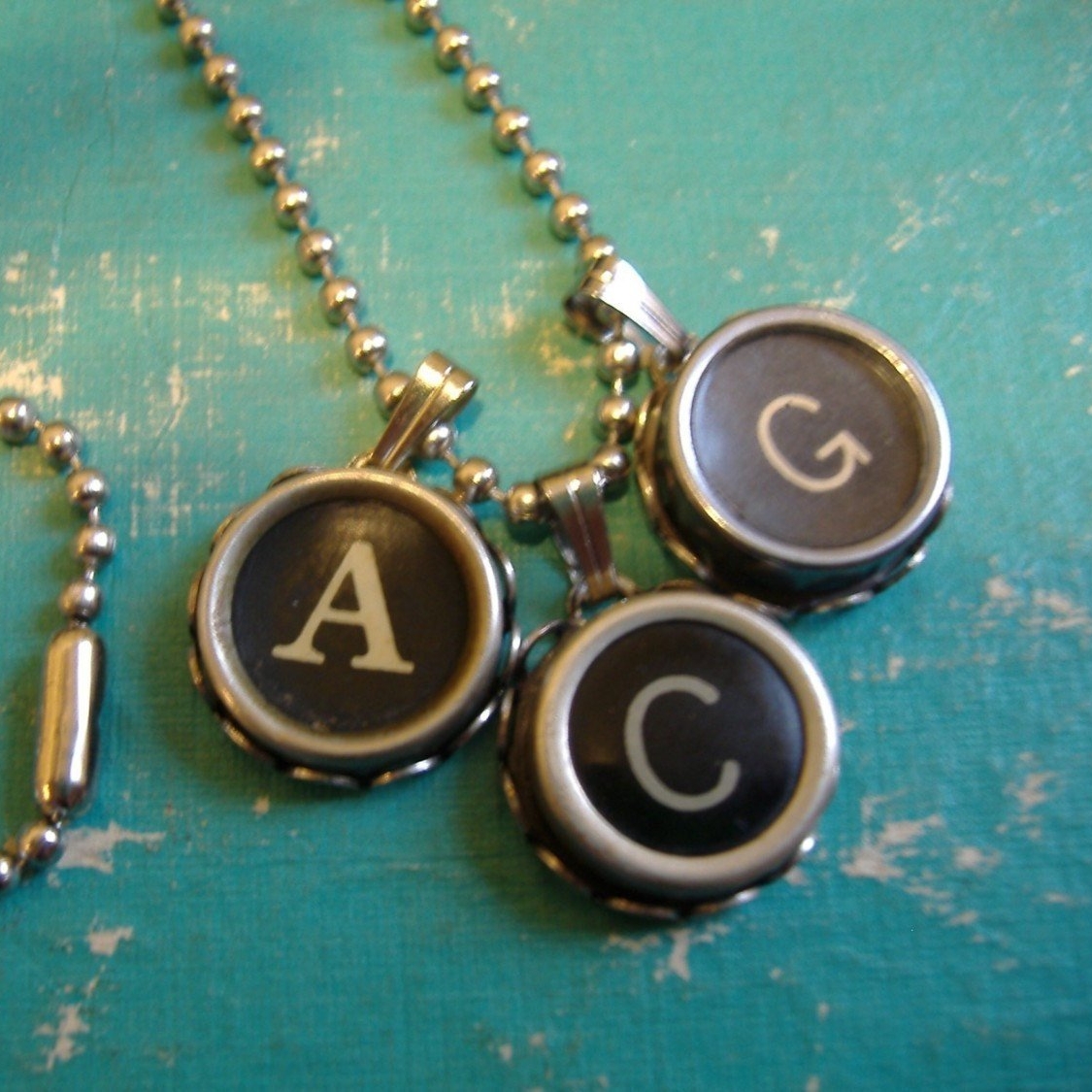 Typewriter Key 3 Charm Necklace
IS YOUR NAME AMY CATHERINE GRANT? ARE YOUR KIDS ADDISON, CONNER, AND GRADY? IS YOUR LAST NAME CAREY AND YOU AND YOUR HUSBANDS NAMES ARE ALLY AND GRAHAM? IF SO, THIS NECKLACE COULD BE CALLING YOUR NAME!

NEW DESIGN 3 KEY CHARM NECKLACE MADE FROM TYPEWRITER KEYS! YOU CHOOSE THE KEYS AND I WILL MAKE IT FOR YOU! DO YOU WANT A MONOGRAM STYLE? DO YOU WANT YOUR KIDDOS OR GRANDKIDDOS INITIALS? THIS IS A FUN NEW LOOK!

I USE ONLY AUTHENTIC KEYS REMOVED CAREFULLY FROM VINTAGE AND ANTIQUE TYPEWRITERS. A UNIQUE GIFT, FOR SURE OR KEEP IT FOR YOURSELF! I USE EITHER A SILVER COLOR CHAIN NECKLACE OR BLACK CORD NECKLACE, YOU CHOOSE!