XO Charm Vintage TYPEWRITER Key NECKLACE Gift Hugs Kisses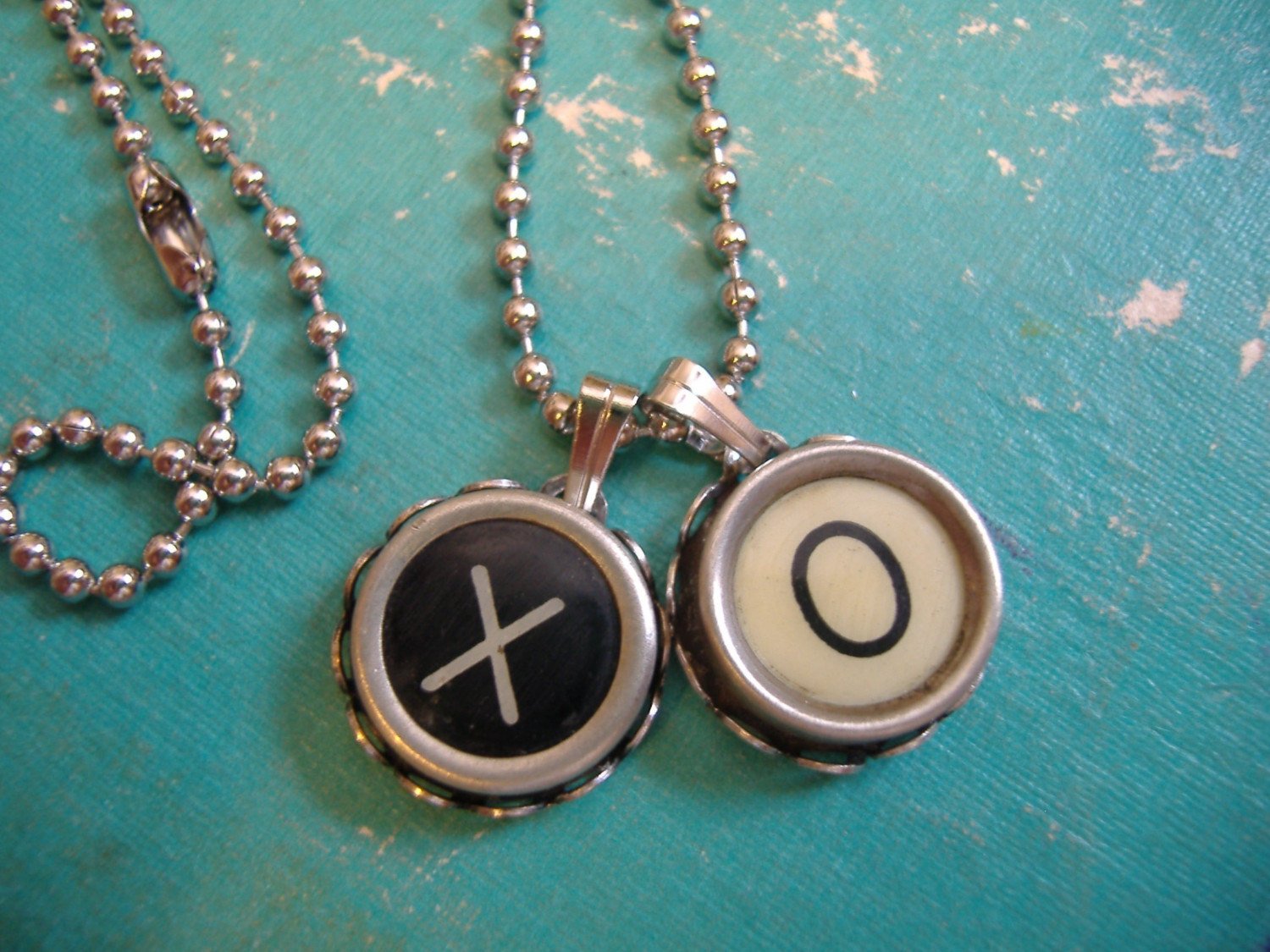 XO Charm Vintage TYPEWRITER Key NECKLACE Gift Hugs Kisses
THIS LISTING IS FOR A FUN TYPEWRITER KEY CHARM NECKLACE WITH A PRETTY BLACK X AND BUTTERY YELLOW O FOR SOME HUGS AND KISSES!

I USE ONLY AUTHENTIC KEYS REMOVED CAREFULLY FROM VINTAGE AND ANTIQUE TYPEWRITERS. A UNIQUE GIFT, FOR SURE OR KEEP IT FOR YOURSELF! I USE EITHER A SILVER COLOR CHAIN NECKLACE OR BLACK CORD NECKLACE, YOU CHOOSE!

PLEASE EMAIL ME WITH YOUR OTHER TYPEWRITER KEY JEWELRY NEEDS. I MAKE BRACELETS, WATCHES, EARRINGS, RINGS, CUFFLINKS, MONEY CLIPS, HAIRPINS, LAPEL PINS, STICK PINS, PICTURE FRAMES, AND BOOKMARKS!!