TEACH - Typewriter Key Bracelet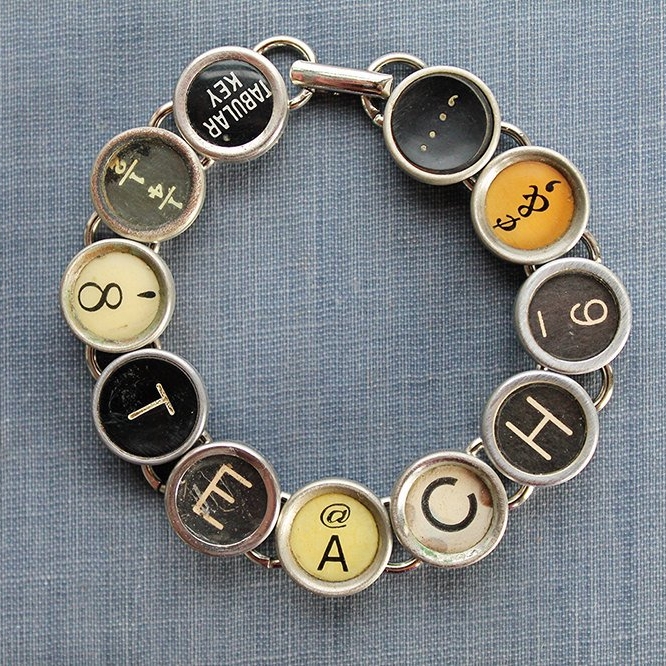 TEACH - Typewriter Key Bracelet
"TEACH"
Typewriter key bracelet featuring the word TEACH.

Made with black and cream typewriter keys.

I use only authentic keys removed carefully from typewriters. Each finished piece is a unique work of art and makes a great gift or something special for yourself. Because real vintage typewriter keys are used, appearance may vary, and keys may show signs of use/wear, adding character to every bracelet.
Your bracelet will vary from picture shown.