CUSTOM Initial Typewriter Key Pendant Necklace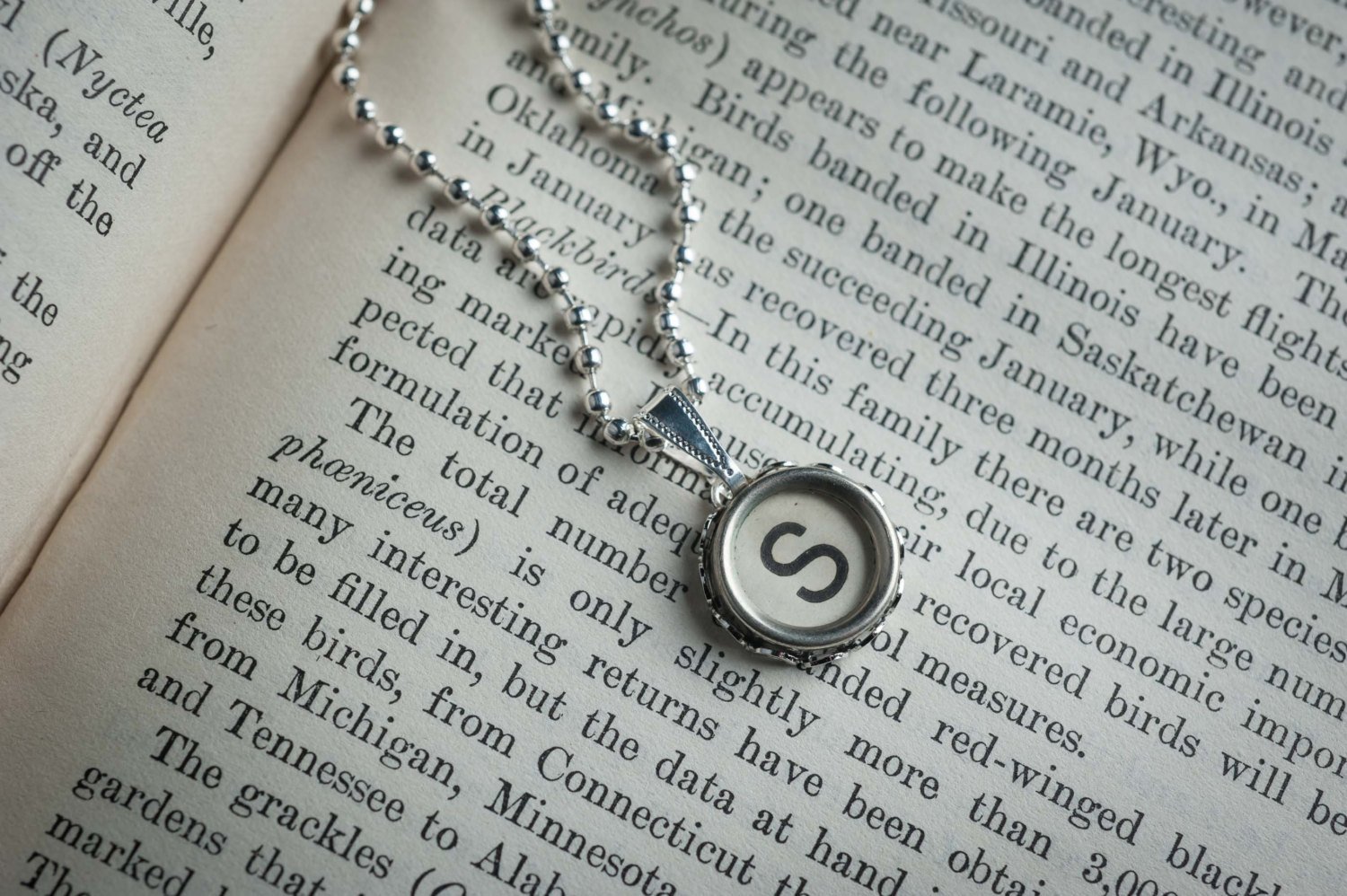 CUSTOM Initial Typewriter Key Pendant Necklace
Typewriter Key Pendant Necklace Featuring Your Key Choice

Made with black or light typewriter keys.

I use only authentic keys removed carefully from typewriters. Each finished piece is a unique work of art and makes a great gift or something special for yourself. Because real vintage typewriter keys are used, appearance may vary, and keys may show signs of use/wear, adding character to every piece.
Your piece will vary from picture shown.
Your choice of silver ball chain or black cord necklace.

(ALL ORDER BASED ON AVAILABILITY OF SPECIFIC KEYS IN STOCK)